Welcome to Route 66 Inn
Featuring free WiFi and a barbecue, Route 66 Inn offers pet-friendly accommodation in Shamrock.

There is a 24-hour front desk at the property.

Rooms include Flat Screen TVs and Cable along with Air Conditioning.

---
Hotel Features

Free WiFi
Free Parking
Barbeque and Picnic Area
24 Hour Reception
Air Conditioning
Satelite HDTV
Flat Screen TVs
Fridge
Microwave
Desk
Spacious Rooms
Pet Friendly Rooms available $5/pet/night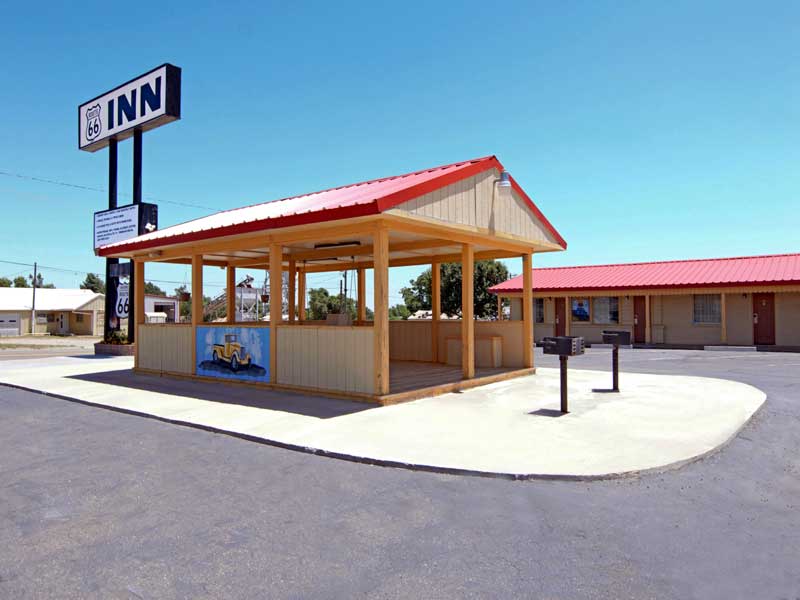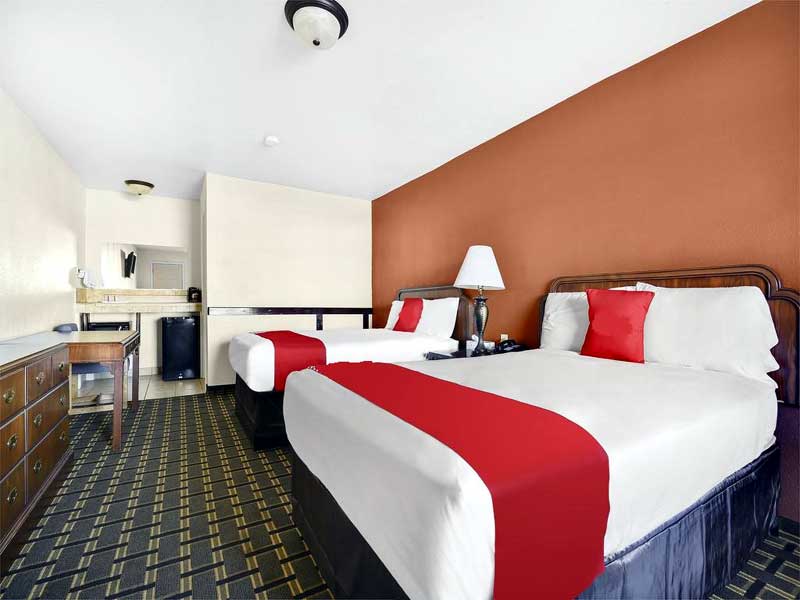 Activities : Shamrock's hunting attraction has grown tremendously due to an explosion of deer and turkey populations allowing our area to become one of the top hunting destinations in the Texas Panhandle.
Attractions : Centrally located on I-40 and Historic Route 66 , we have access to both modern comforts and historic architecture from an era not long forgotten along Route 66 with the U-Drop Inn and the Magnolia Station at the Pioneer West Museum.
Dining : For the Best Dining in Shamrock, Texas, search below. Big Vern's Steakhouse 200 E 12th St Shamrock, TX (806) 256-2088/McDonalds 1235 N. Main St. 806-256-2567/Mitchell's Family Restaurant I-40 & Hwy 83 806-256-2141
Golf : Shamrock Country Club 900 N Wall St, Shamrock, TX 79079 (806) 256-3622 Country Club, Public Golf Course Shamrock Country Club is a semi-private course where your tee shots from elevated boxes will find severely undulating fairways and bent-grass greens.
Government : Shamrock is a community of friendly people working together for progress and development, but never too busy for a friendly word or a helping hand. Come visit us and STAY & PLAY in Shamrock, TX on your trip down Route 66 or I-40! Your destination for a bonafide Route 66 Vacation!
Hospitals : Shamrock Ambulance Service 1000 S. Main Shamrock, Texas 79079 (806) 256-2136/Shamrock General Hospital 1000 S Main Shamrock, Texas 79079 (806) 256-2114/Family Care Clinic 1010 S Main Shamrock, Texas 79079
(806) 256-5148
Shopping : Search and browse our list of small town stores and shopping, you'll be sure to find what your looking for!With Loving Hands Greenhouse and Florist/Small Town Glitz and Glam 206 N. Main 806-216-2488 811 N. Madden
806-334-1637.
Route 66 Inn Shamrock Texas TX Hotels Lodging Accommodations Budget Affordable Motels Cheap Vacation Packages Specials Pet Friendly Weddings Business Travelers Business Meetings Extended Stay